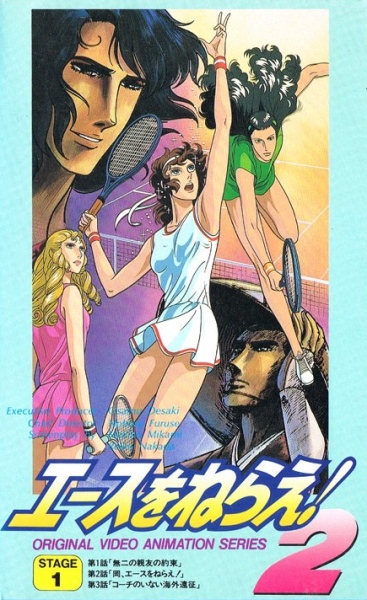 On her first day at Nishi High School, 15-year-old Hiromi Oka is inspired by top player Reika "Ochoufujin" Ryuuzaki to take up tennis.
Shortly after joining the school's tennis club, she encounters Jin Munakata, the club's new coach. Munakata puts everyone under rigorous training that even puts Ochoufujin to shame.
Despite the hardships, Hiromi's determination prompts the coach to select her as part of the club's main players. Because of this, Hiromi must endure the peer pressure from her seniors to become an ace tennis player.
15 yaşındaki Oka Hiromi, Nishi Lisesinin birinci sınıf öğrencisidir. Ryuuzaki Reika, namı diğer Kelebek Sultan'a hayran olduğu için tenis kulübüne katılır.
Tenis kulübüne katıldıktan kısa bir süre sonra kulübün yeni koçu Jin Munakata ile tanışır. Koç Munakata Kelebek Sultan da dahil herkesi sıkı bir antrenmana tabi tutar.
Hiromi'nin tüm zorluklar karşındaki kararlı tutumu, Hiromi'yi turnuvaya katılacak kadronun parçası haline getirir. As kadronun bir parçası olarak Hiromi, üst sınıflarının baskısına katlanmak zorunda kalır.
[spoiler]http://www.mediafire.com/folder/2x5sjhq8pcyha/Ace_o_Nerae[/spoiler]